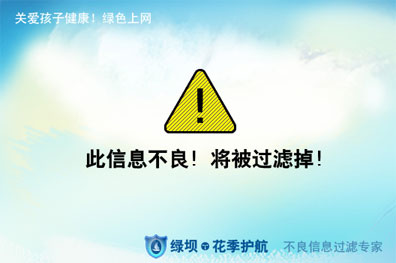 From Rob Cottingham's "From blocking to botnet: Censorship isn't the only problem with China's new Internet blocking software" (Social Signal: 10 June 2009):
Any blocking software needs to update itself from time to time: at the very least to freshen its database of forbidden content, and more than likely to fix bugs, add features and improve performance. (Most anti-virus software does this.)

If all the software does is to refresh the list of banned sites, that limits the potential for abuse. But if the software is loading new executable code onto the computer, suddenly there's the potential for something a lot bigger.

Say you're a high-ranking official in the Chinese military. And let's say you have some responsibility for the state's capacity to wage so-called cyber warfare: digital assaults on an enemy's technological infrastructure.

…

It strikes you: there's a single backdoor into more that 40 million Chinese computers, capable of installing… well, nearly anything you want.

What if you used that backdoor, not just to update blocking software, but to create something else?

Say, the biggest botnet in history?

…

Still, a botnet 40 million strong (plus the installed base already in place in Chinese schools and other institutions) at the beck and call of the military is potentially a formidable weapon. Even if the Chinese government has no intention today of using Green Dam for anything other than blocking pornography, the temptation to repurpose it for military purposes may prove to be overwhelming.